Latin Resources (ASX: LRS), operador de la Compañía Minera Zahena (Zahena) ha movilizado equipos de perforación durante otros 14 pozos por un total de 6.800 metros.
El primer agujero dará seguimiento a una intersección de 30 metros en 0,93% de cobre y 0.12 gramos por tonelada de oro de la perforación llevada a cabo a principios de este año.
Otros agujeros darán seguimiento a las intersecciones de alta ley de cobre adicionales reportados en junio, y para probar un objetivo estructural al noreste del patrón de perforación anterior.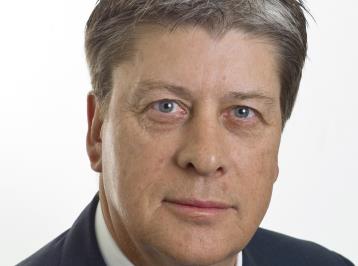 "Estamos muy contentos de que la perforación continuará en Ilo Norte, testimonio de la dedicación de Zahena y su creencia compartida en el potencial del proyecto", dijo el director gerente Chris Gale.
[divider]
Latin Resources, Zahena to carry out further drilling at Ilo Norte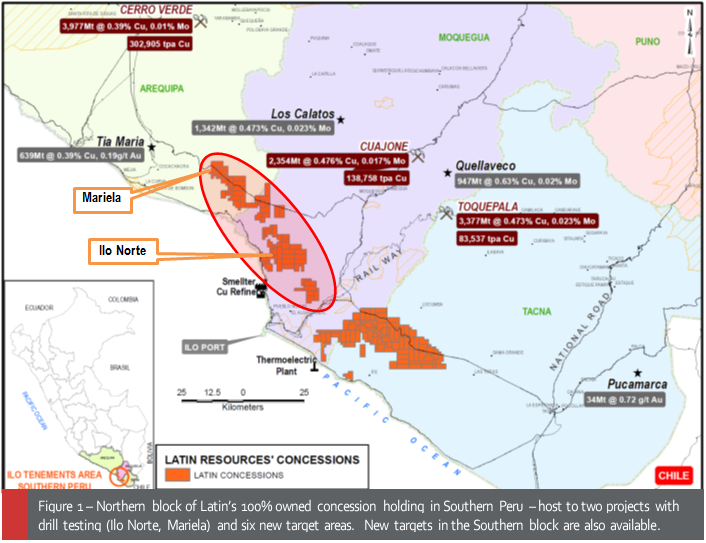 Latin Resources' (ASX:LRS) earn-in operator Compañia Minera Zahena (Zahena) has mobilised drilling equipment for a further 14 holes totalling 6,800 metres.
The first hole will follow up on an intersection of 30 metres at 0.93% copper and 0.12 grams per tonne gold from drilling carried out earlier this year.
Other holes will follow up additional high grade copper intersections reported in June, and to test a structural target to the northeast of the previous drill pattern.
"We are extremely pleased that drilling will continue at Ilo Norte, testimony to the dedication of Zahena and their shared belief in the potential of the project," managing director Chris Gale said.
He added the company was extremely encouraged by previous drilling results at Ilo Norte and that additional drilling by Zahena will unlock considerable value as the geometries of the mineralised structures within the IOCG style alteration halo are better understood.
There is potential to access the deeper high-grade orebody underground from steep slope adjacent to mineralised area.
Ilo Norte benefits from great infrastructure: 5 kilometres from sealed highway, 10 kilometres from a major copper smelter and 25 kilometres from the port city of Ilo.
There is over 560,000 tonnes per annum copper production and 125 billion pounds of copper in published resources and reserves within 100 km of Ilo Norte.
Zahena Drilling
The first hole will be drilled from the platform of hole IN-019 (drilled vertically earlier in the year) towards the North East at 65 degrees to a planned depth of 1000 metres.
Besides intersecting the extension of the mineralised structure intersected by IN-019 (30 metres at 0.93% copper and 0.12g/t gold), the hole is designed to intersect a major northwest trending structure passing the IN-019 platform approximately 300 metres to the northeast.
This is believed to be an important control of mineralisation intersected to date, and a possible host for more potent ore zones.
The presence of more potent mineralisation to the northeast of the area drilled to date is further supported by an overall increase in copper and molybdenum content in the drill holes towards IN-019.
Additional holes are planned to determine the extent and geometry of the other high grade intersections, and also to test the same major northwest trending structure as it passes to the northeast of Hole IN-018, that was also drilled earlier in the year.
Ilo Norte
At least 3 square kilometres of intense alteration (Magnetite-Pyrite-Albite-Kspar) has been defined between Latin's drilling in 2011 and the drilling undertaken earlier in 2014.
This adds weight for the potential to discover significant high grade mineralisation within the overall alteration envelope, in particular towards the northeast of the area drilled which is completely obscured by recent cover.
The significance of such high-grade copper intersections with associated gold is their structural control.
Where such mineralised structures intersect one another, and where they intersect favourable stratigraphic horizons, there is potential to form a significant tonnage, high grade copper ore body (with associated gold), with considerable depth extent.
Potential mining access to such an ore body would most likely be underground given the topographic advantage provided by the steep slope to the immediate south-west of the mineralised area which drops from 1400 metres altitude at the drilling area down to 400 metres altitude over only three kilometres towards the south-west.
Significant infrastructure is also on the doorstep of Ilo Norte, with the sealed coastal highway only 5 kilometres to the South West of the drilling area, a major copper smelter 10 kilometres to the south, with the port city of Ilo only another 15 kilometres south from the smelter.
Zahena is spending US$9 million to earn 79% of Ilo Norte, under the earn-in option.
Latin Resources wholly-owned subsidiary, Peruvian Latin Resources S.A.C. (PLR), is to receive staged payments over 4 years totalling US$3.65 million.
Following exercise of the option, a Newco will be formed where PLR retains 30% ownership.
Zahena will have a limited option to buy out PLR's 30% interest for a cash sum, to be negotiated, plus a 2% Net Smelter Return royalty on all mineral sales.
También te puede interesar:
<!-comments-button-->