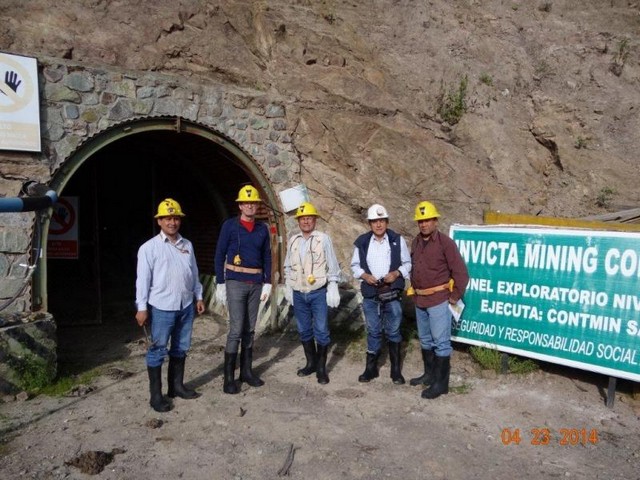 LUPAKA GOLD REPORTS PERFORMANCE AND FINANCIAL HIGHLIGHTS FOR THE THREE MONTHS ENDED MARCH 31, 2015
VANCOUVER, BRITISH COLUMBIA – Lupaka Gold Corp. ("Lupaka Gold" or "the Company") (TSX.V:LPK, BVL:LPK, FRA:LQP) reports performance highlights and financial results for the three months ended March 31, 2015.
Exploration expenses
Exploration expenses relate to the Peru operations of the Company and totalled $735,000 for 2015 compared to $580,000 for 2014, a net increase of $155,000 for the period, which reflects: increased camp, community relations and related costs of $103,000 being a result of an increase of $77,000 in Invicta pre-construction activities, $59,000 in Josnitoro costs and an aggregate decrease in Crucero exploration activities totalling $33,000; increased project administration costs of $60,000 being a result of an increase of $42,000 for Invicta pre-production expenditures incurred and a net increase of $18,000 associated with severance of Crucero Gold Project employees; and a decrease of $8,000 in technical reports, assays, and related costs.
Overall Performance
The Company's events of note for the three months ended March 31, 2015 and to date are as follows:
The Company announced on April 9, 2015 that it had received approval from the community of Lacsanga to proceed with development and other pre-production activities at the Invicta Gold Project which affect their community;
On February 25, 2015, the Company announced that it had been granted a Certifícate of Mining ("COM"} permit for mining and development work activities at the Invicta Gold Project; and
The Company announced on February 17, 2015 that its common shares would be delisted from the Toronto Stock Exchange after the cióse of trading that day and immediately listed on the TSX Venture Exchange with no interruption in trading. The decisión to move to TSX.V was made to reduce the Company's costs of maintaining its listing and for greater flexibility as the Company pursues its growth strategy.
Lupaka Gold's common shares trade in Canadá on the TSX.V and in Perú on the Bolsa de Valores de Lima {"BVL", otherwise known as the Lima Stock Exchange) underthe symbol LPK, and in Germany on the Frankfurt Exchange ("FRA") under the symbol LQP.

Outlook

The Company's immediate priority is to obtain additional capital financing to sustain its administration and development activities, including the capital financing needed to commence commercial operations and genérate cash flow from the Invicta Gold Project. With virtually all of the necessary permits and contractor and community agreements in hand that are necessary, management is focused on obtaining the financing necessary to put the Invicta Gold Project into production as planned.

Additionally, the Company will continué to assess its mineral exploration and development opportunities for the Crucero Gold Project and the Josnitoro Gold Project, and conduct related activities as available cash resources allow.

<!-comments-button-->